The Management and Staff of Green Oasis Guest House and Tours warmly welcome you to our Website.
We are committed to making your stay as comfortable as possible, providing you with a 'home away from home'.
Green Oasis Guest House started very much as an idealist's dream. Convinced that Africa needs more than aid to lift it out of poverty, the owners decided to invest all their savings in this Cosy homely Guest House, thus creating employment opportunities, markets, and taxes that pay for social services. It is their small contribution to the development of Uganda, which has had more than its share of conflict and political upheaval, in the hope that their example will inspire others.
At Green Oasis Guest House and Tours, one gets a feel of what the young journalist and future British Prime Minister Winston Churchill meant when he described Uganda in his 1908 book 'My African Journey': For magnificence, for variety of form and colour, for profusion of brilliant life – plant, bird, insect, reptile, beast -, for vast scale… Uganda is truly the pearl of Africa.
Uganda's potential as a tourism hotspot lies in its mosaic of landscapes, from thick forests to snow- capped mountain ranges and vast plains studded with crater lakes, and its array of adventurous activities. There are opportunities for climbing and trekking; watersports such as sailing, fishing, canoeing and whitewater rafting on Lake Victoria and the river Nile; and plenty of wildlife watching options from tracking mountain gorillas on foot through the jungle to more traditional 'big five' safaris on the plains.
At Green Oasis Guest House, you can relax in our forest oasis, access Internet at the business centre, organise workshops or meetings at our conference centre and enjoy our fine continental and Ugandan dishes at the restaurant. Although our menu is quite extensive, should you have a special wish, our Chef will be delighted to be at your service.
Enjoy the Pearl of Africa!
Green Oasis Guest House and Tours is located on a peninsula within the heart of Agago District in Northern Uganda and surrounded by the magical Green Oasis, Thick forests and Magnificent Hills. The Green Oasis Guest House offers visitors a spectacular experience of luxury in the wilderness.
Green Oasis Guest House offers a range of activities and attractions: trek through the thick and rich forests and discover a vast array of wild game; experience climbing the slopes of mount Parabongo that overlooks the Guest House and discover the volcanic cavern that supplies mineral water down the hill or watch some of the 619 different species of birds available to be seen. Nearby, African primates can be found in the breathtaking thick natural forest surrounding the Guest House.
Each room at Green Oasis Guest House has a breathtaking view of the eco-system. You can watch the forest hogs grazing the grass outside, as well as the odd curious wild animals! Our cuisine is of the highest quality, presenting a range of exquisite Continental, Ugandan and International cuisine.
For those who want to unwind and relax, what better way than with a cold drink at the Bar? The Green Oasis Bar offers customized bottled mineral water, assorted alcoholic and non- alcoholic certified drinks to revitalize you after a long day out in the wilderness. With an abundance of game, and some of the best bird watching in Africa, Green Oasis Guest House is the perfect place to start your journey of discovery.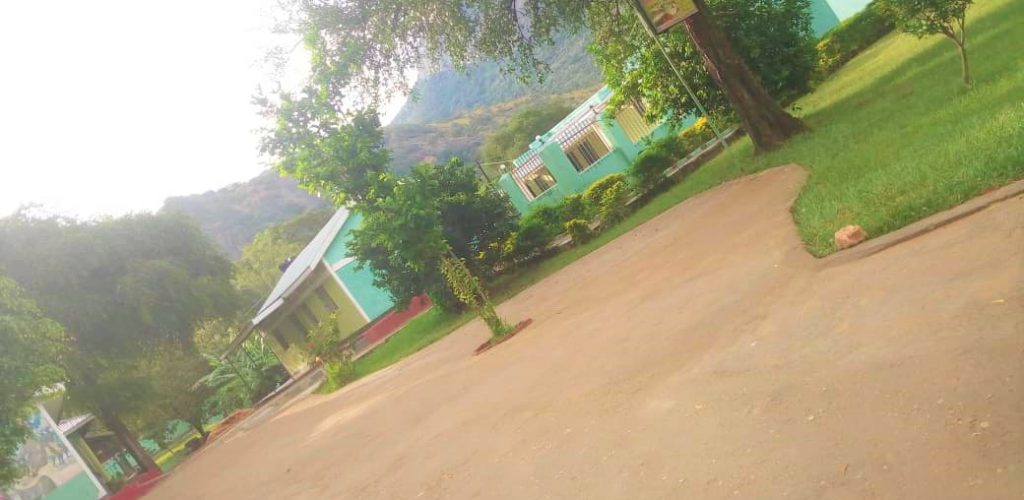 It goes without saying that the local community is highly involved in Green Oasis Guest House, Agago. Many of the staff are from the local area. Many other people supply locally grown produce, handmade crafts and entertain you with cultural performances.
Green Oasis Guest House and Tours invites you to stay at Green Oasis Guest House Agago, our retreat in the middle of this wonderful forest. Whether you choose a high level of luxury, opt to stay in mid-range accommodation or prefer to bring your own tent, Green Oasis Guest House Agago is the place to stay!
Green Oasis Guest House is a place designed to treat all kind of physical and mental depression after a great fatigue from any kind of work. You are free at any convenience time to visit us and relax in this endowed peninsular.Come and witness the wonders of the African jungle where 
 Green Oasis Guest House will be your home!
Location of Agago District
Agago District is bordered by Kitgum District to the north, Kotido District to the northeast, Abim District to the east, Otuke District, to the south, and Pader District to the west. Agago, the location of the district headquarters is located approximately 80 kilometres (50 mi), by road, southeast of Kitgum, the nearest large town.[1] This location lies approximately 370 kilometres (230 mi), by road, north of Kampala, the capital of Uganda, and the largest city in that country. The coordinates of the district are: 02 50N, 33 20E.
Overview of Agago District
Agago District is one of the newest districts in Uganda. It was established by Act of Parliament and began functioning on 1 July 2010. Prior to that date, it was part of Pader District. The district is part of the Acholi sub-region, together with:
Population of Agago District
In 2002, the population of Agago District was recorded at approximately 184,000. As of December 2010, the exact population of the district is unknown.

Tap the Link Below for Tourism.
You have questions regarding our services? Please feel free to contact us. We are always available 24/7.